Confidence In Maths.
Confidence For Life.™
After 15 years of proven success teaching children maths in over 1,000 locations worldwide, Mathnasium — The Maths Learning Centre — has arrived in Sydney! Whether your child is falling behind or needs advanced challenges, the proprietary Mathnasium Method™ builds confidence, develops critical thinking, and boosts results and scores. Our caring instructors work face-to-face with your child and their customised learning plan, preparing them for a lifetime of math success.
The Mathnasium Method™ makes learning fun for children. We even provide homework help. Flexible scheduling means it's easy to attend our centre, typically for 2 - 3 sessions weekly.
We're the authority in maths education, trusted by more than half a million parents. Start your child's transformation: Schedule your no-obligation first visit today.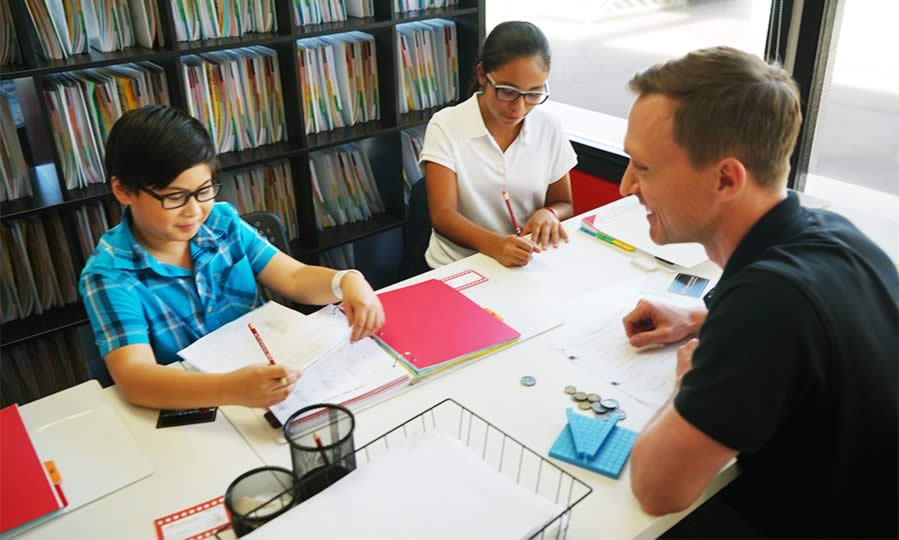 Maths-only experts in over 1,000
learning centre locations globally
Customised learning plans build the exact skills and confidence your child needs
Foundational to advanced tutoring
, homework help, test preparation
Specially trained, caring instructors work
with students face to face
Verbal and written evaluations pinpoint
your child's strengths and weaknesses
Homework help supports what your child is learning in school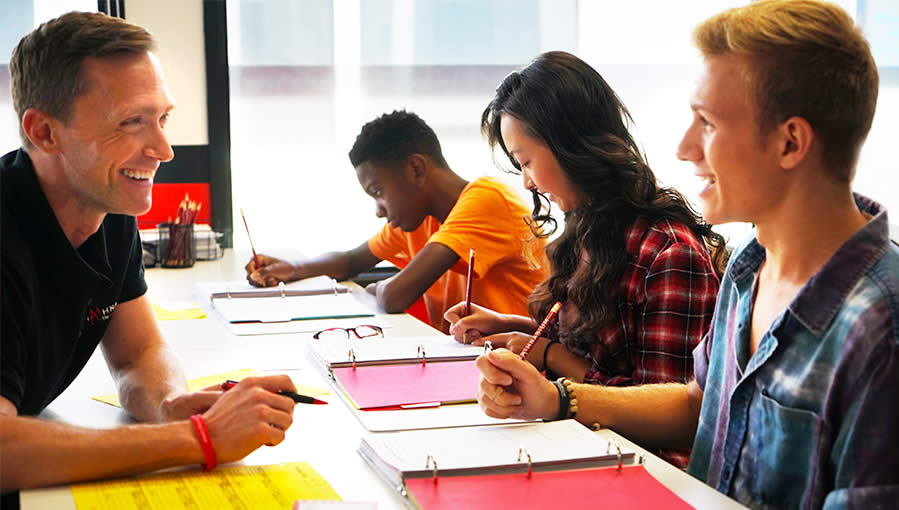 My child already excels in math. Will Mathnasium address their needs?
Absolutely. Since Mathnasium is customized to the needs of each individual student, we can help advanced students stay engaged and stimulated by introducing them to more challenging math topics. More importantly, we can also help your child to develop even stronger numeric fluency and critical thinking skills, which are essential for continued success in math.
Are you doing one-on-one tutoring?
Another great question! Our instructors are not just average math tutors. We have brilliant, engaging, inspiring math experts that work one on one with your child. They make sure your child understands what to do. Then the instructor steps back and lets your child work independently to give them the time to process this new information without the pressure and stress of being watched. It also prevents a "learned helplessness" where the student feels that they need the instructor sitting in front of them all the time in order to be successful. [We can't be there for their math tests!]
Our instructors quickly come back after a minute or two to make sure they are doing the problems correctly, give them encouragement, and praise them for their efforts!
Read More at - https://www.mathnasium.com.au/uppermountgravatt/promotions
Listed in Top 5 Maths Tutors in Brisbane - https://www.thebestbrisbane.com/top-math-tutors-brisbane/