Confidence In Maths.
Confidence For Life.™
After 15 years of proven success teaching children maths in over 1,000 locations worldwide, Mathnasium — The Maths Learning Centre — has arrived in Sydney! Whether your child is falling behind or needs advanced challenges, the proprietary Mathnasium Method™ builds confidence, develops critical thinking, and boosts results and scores. Our caring instructors work face-to-face with your child and their customised learning plan, preparing them for a lifetime of math success.
The Mathnasium Method™ makes learning fun for children. We even provide homework help. Flexible scheduling means it's easy to attend our centre, typically for 2 - 3 sessions weekly.
We're the authority in maths education, trusted by more than half a million parents. Start your child's transformation: Schedule your no-obligation first visit today.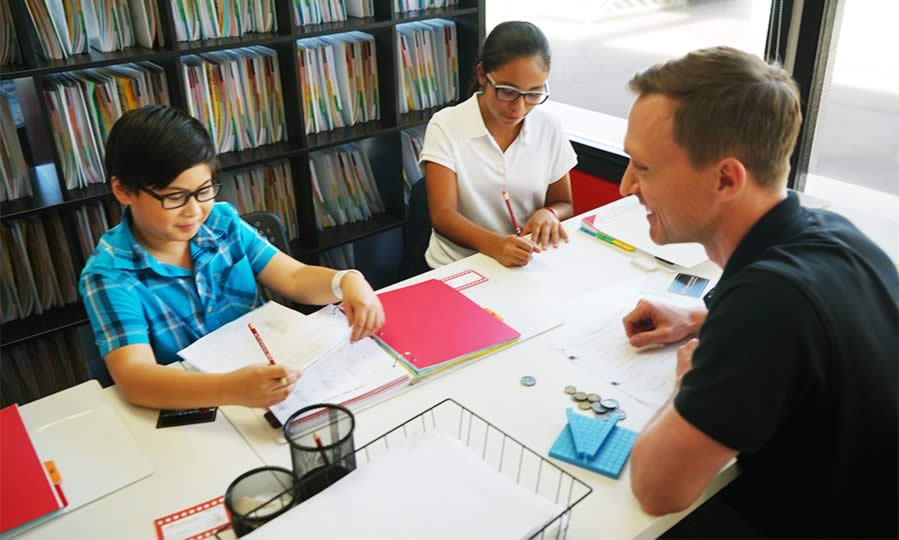 Maths-only experts in over 1,000
learning centre locations globally
Customised learning plans build the exact skills and confidence your child needs
Foundational to advanced tutoring
, homework help, test preparation
Specially trained, caring instructors work
with students face to face
Verbal and written evaluations pinpoint
your child's strengths and weaknesses
Homework help supports what your child is learning in school